The days are growing shorter as the season that every food blogger dreads is getting closer. Ok I don't really dread it, as autumn and the Holidays are my favorite season/s. But it definitely makes photographing harder. We are not to the worst yet–that is when the time changes and suddenly dinner is being served in the dark. But my available hours for taking pictures are shrinking every day. And because this treat needs to get into the mail for The Leftovers Club, I finally just gave up and took my pictures in the dark with artificial light. So please excuse the photos.
This recipe was not an easy one to get right. Most of the recipes I tried went either somewhat awry (solidifying too fast to get on the popcorn) or really awry (basically turning into caramel flavored granulated sugar!). So finally, after a lot of thrown out popcorn, I pulled out my Chocolates and Confections at Home with The Culinary Institute of America. In other words, one of my go-to sources for candy making (if you are curious, the other is Chocolates and Confections: Formula, Theory, and Technique for the Artisan Confectioner
–both are by Peter P. Greweling). FInally! Success!
I am no baking scientist or candy making expert, but if I had to guess I think the 2 key differences were adding baking soda and keeping the popcorn in a very warm (350 F) oven. I did not follow Greweling's recipe exactly, but those were the 2 key components I think. The successful salted caramel was much easier to stir into the popcorn, thereby leading to it actually coating the popcorn. I actually sent a batch to my dad also–I added Reese's Minis Peanut Butter Cups
 to his, and to Liz over at Honey and Nonno I sent a batch with Kit Kat Minis
 (these are the ones pictured). Any chocolate candy will work–this would be a great way to use up Halloween leftovers! If I were to do it again, I would probably wait a bit longer to add the candies so that they didn't melt quite so much. Also, I would wait for drier weather! I really hope these are not a sticky mess when they arrive; you might be able to tell that I lined my paper bag with parchment paper, hoping it would help with sticking. Just my luck it got crazy humid and warmer when I decided to make this! Candy making is almost always better in cool, dry weather.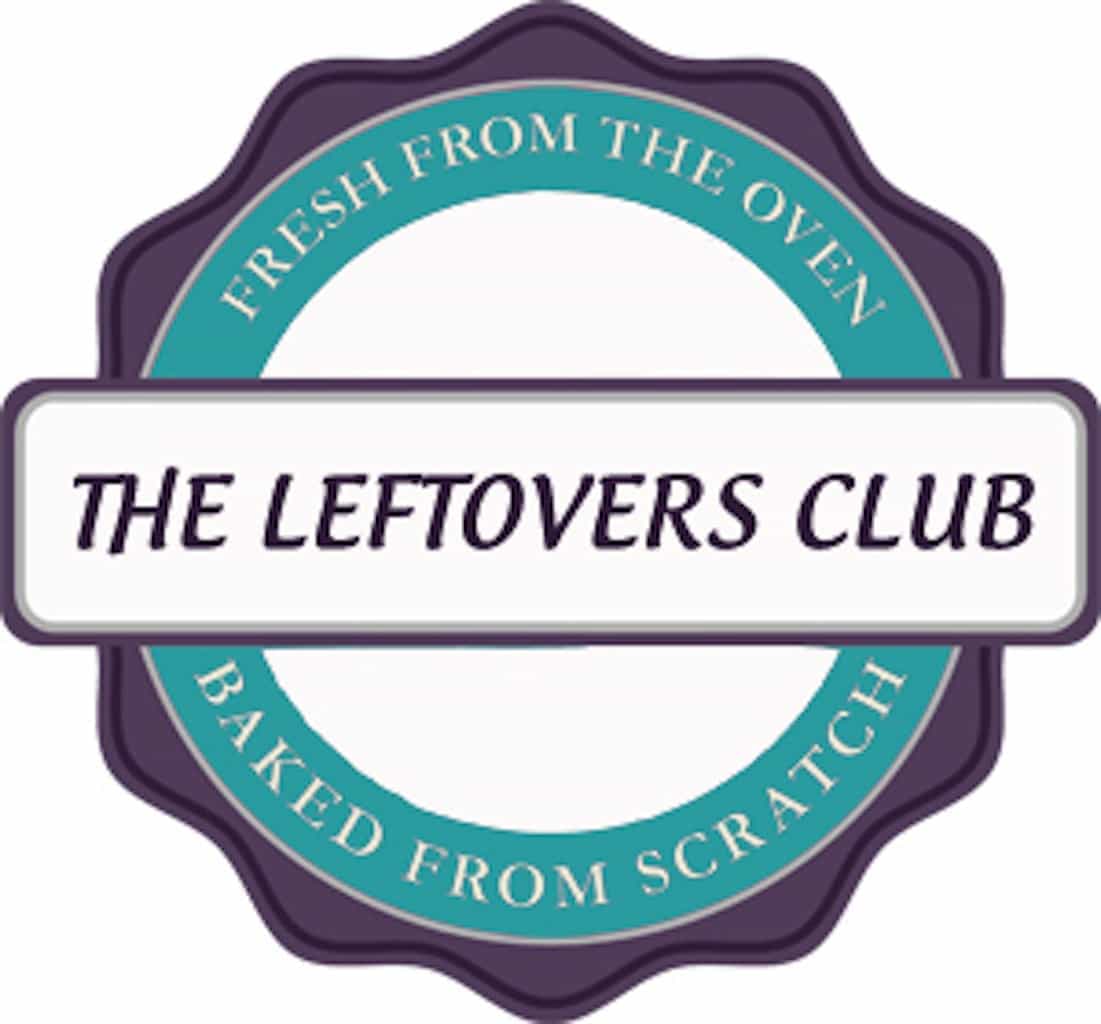 If you are a blogger and would like to participate in The Leftovers Club, please check us out at The Leftovers Club. The more the merrier–the more we can keep exchanging with different bloggers! Be sure to check out everyone else's awesome recipes for The Leftovers Club below. (This Linky  is for members of The Leftovers Club only to display their amazing treats that they sent to another blogger to sample!):
This is for members of The Leftovers Club to display their amazing treats that they sent to another blogger to sample!
Salted Caramel Corn with Candy
Adapted from Peter Greweling
Ingredients
¾ cup unpopped popcorn
2-3 T extra virgin olive oil
2 cups granulated sugar
1 cup brown sugar, packed
¾ cup light corn syrup
¼ cup (1/2 stick) unsalted butter
½ cup water
2 t baking soda
2 T coarse sea salt
candy of choice
Instructions
Preheat the oven to 350 F. Have ready an oven proof bowl or large pot that will accommodate all of the popped popcorn and still have room to stir.
Pop the popcorn in the olive oil however you are most comfortable doing so (if you have a hot air popper, you can definitely skip the oil--my fallback is to pop in extra virgin olive oil on slightly under medium heat, shaking the pan regularly). Dump the popped popcorn into your oven proof bowl and place in the warm oven.
Using a heavy bottomed 4 qt saucepan, gently stir the water, sugar, butter and corn syrup over medium high heat until the butter is melted and the sugar is dissolved. Place a lid on the pot for 3 minutes.
Remove the lid and insert a candy thermometer into the syrup in the pot (attach it to the side). Stirring nearly constantly (don't panic if you have to walk away for a moment), monitor the thermometer.
When the temperature approaches 300 F, take the popcorn out of the oven. When the temperature reaches 300 F, turn the heat off and stir in the salt and baking soda. Then dump the caramel into the popcorn. Stir either until it is evenly coating the popcorn or until you cannot stir anymore from stiffening. If the latter, place the popcorn back into the oven for 10 minutes, and then take out and stir again. I did not need to do this.
Dump the caramel corn onto a cookie sheet and break apart the clumps as best you are able. I did not care about mine clumping a bit, but if you do you might want to use 2 cookie sheets.
Let it cool for a few moments, and then sprinkle your candy of choice over the caramel corn. Let cool and harden completely before storing at room temperature.
As always, Amazon affiliate links were used in this post, only to link to items I am discussing anyway.